Angler Profile - About Mike Gofron



Antioch, IL - Professional Walleye Angler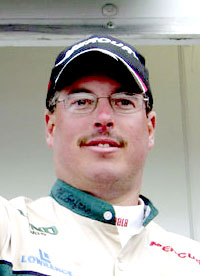 Mike Gofron is the epitome of the professional walleye tournament scene. He recently wrote a book on how he got started fishing. The book includes many fishing strategies, techniques and how-to's. He is currently competing in the AIM fishing tournament, MWC and various other circuits. He has achieved all, but one, awards and titles available on the In-Fisherman Professional Walleye Trail. Mike has earned 37 top 10 finishes, the most of any PWT angler. Mike averages a 10th place finish at the Championship, is currently 2nd in overall tournament earnings, and places in the money 60 percent of the time.
Mike enjoys working with the media, including television, print and radio. His household reach continues to soar. Mike appeals to a wide consumer group from new anglers to seasoned veterans. He especially enjoys working with children, teaching fishing basics to start a lifelong hobby.
Mike's goals for the future include doubling all his awards, continuing to place well on the tournament circuit, maintaining a constant media presence, achieving corporate sponsor's goals, garnering more national sponsorship, and continuing to fish with his family.
Favorite Walleye Tactic: Finesse jigging
Favorite Water: Bull Shoals, Arkansas
Largest Walleye: 13, Lake Erie
Mission Statement:
"To become national spokesperson for corporations promoting the outdoors, especially fishing, while achieving their specific objectives, via advertising campaigns, product packaging, tournament excellence, national media interviews, and consumer interaction."